Drunken Hearts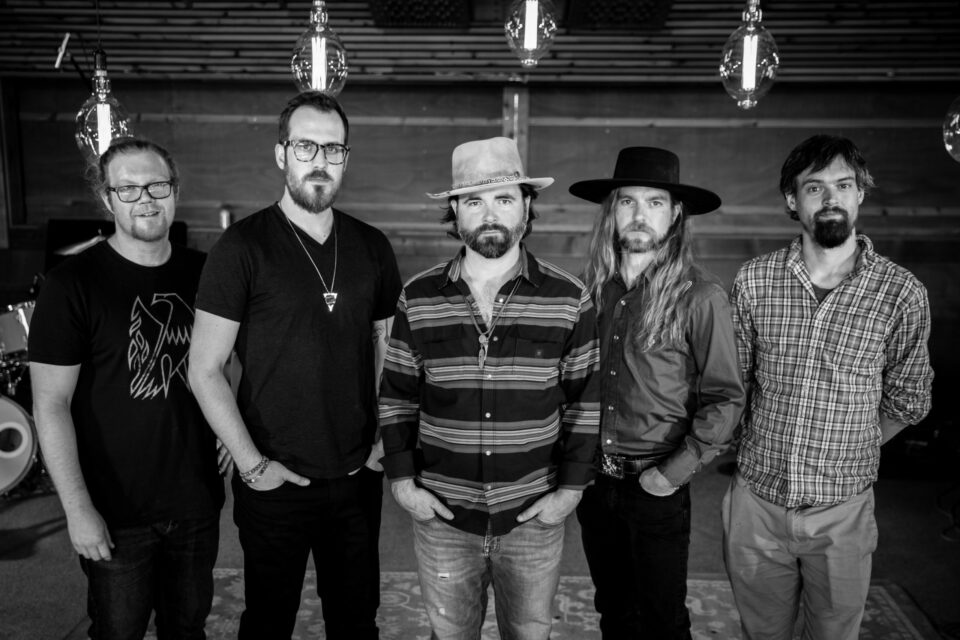 "Electrifying Americana Rock"
From their humble inception as an acoustic trio, Drunken Hearts have evolved into an electric five-piece that is captivating audiences across the country. In those few years, the Colorado-based group has managed to make a name for itself in a state that is known for cultivating world-class music. The band fearlessly bottles a tempestuous, yet honest brand of Americana music — infusing spirited vocals with electric and acoustic instruments, and crafting heartfelt songs that are resonating with crowds everywhere.
Originally an outlet for lead singer and acoustic guitarist, Andrew McConathy, he knew in his heart the band must expand musically to satisfy a growing songbook of original material. It was this ideal that inspired a band capable of writing and performing songs that convey whispers of love and loss, while also delivering full-on rock anthems that chase down the American dream.
With this evolution, the band is releasing their most acclaimed album to date, The Prize, in March of 2018 — an album that fully realizes the unique yet familiar sound the five musicians evoke when they create and perform together night after night. The ten songs featured on The Prize seamlessly unite their poetic and thoughtful songwriting with impressive musicianship to bring each track alive. From the vulnerable and haunting, "Seasons," to the rowdy honkytonk-inspired "Broken Things," The Prize is a powerful statement to where The Drunken Hearts currently are, yet more importantly— where they are going.
Building on the release of The Prize, the band is touring the country from coast-to-coast, with stops at famed venues and festivals along the way. With notable performances at Electric Forest (MI), FloydFest (VA), Vertex (CO), Fayetteville Roots Fest (AR), Hangtown Music Festival (CA), Bohemian Nights at New West Fest (CO), Northwest String Summit (OR), and the band's very own YarmonyGrass (CO), the band is very much at home on the festival circuit. Tyra Sutak of Elevation Outdoors Magazine described her experience as "Magnetic. It's one of the only words my buddy and I could agree on to describe the feeling of the first time we caught Colorado-based band, The Drunken Hearts, live."
Andrew McConathy | Vocals, Acoustic Guitar
Jon McCartan | Bass, Vocals
Cody Russell | Pedal and Lap Steel, Banjo
Kory Montgomery | Electric guitar, Vocals
Alex Johnson | Drums